Afternoon Tea Winter Season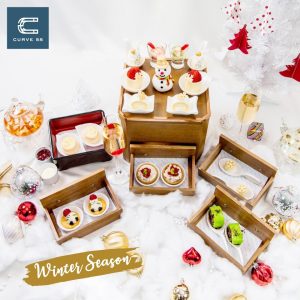 Afternoon Tea Winter Season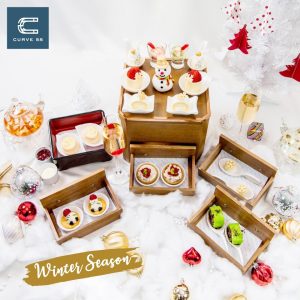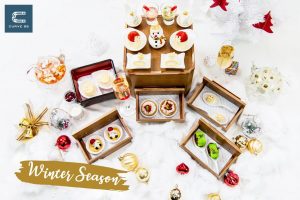 Afternoon Tea set – Winter Season
Our passionate pastry chefs take inspiration from chilly winter scenes and in-season flavors to create a delightful Yuki Winter Afternoon Tea For Two Set featuring nine dishes to share at Curve 55.
Savory delights include Smoked Turkey Tart with Cranberry Sauce, Cream Cheese Snowman, and; Foie Gras & Unagi Roll with Balsamic Reduction & Wasabi Tobiko. Sweet sensations embrace: White Chocolate Roll Cake; White Chocolate Truffle; White Panna Cotta Cream Cheese; Strawberry Short Cake; Fondant Scone with Jam. Plus creatively classic soft and buttery Fruit Jelly Scones.
All go exceptionally well with fine teas, freshly-brewed coffee, or something stronger.
Served daily from 1st December 2019 – 29th February 2020,
Serve Time: 12.00- 17.00 hrs.
Priced
THB1,090++ with tea or coffee
THB1,290++ with a sparkling drink (no tea or coffee)
10% discount with One Harmony Card
Curve 55 – lobby lounge
Location : 1st floor, Hotel Nikko Bangkok
Tel : 02-080-2111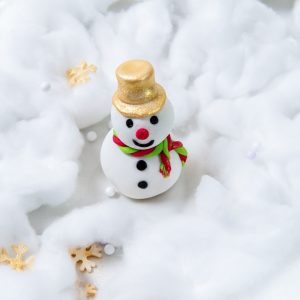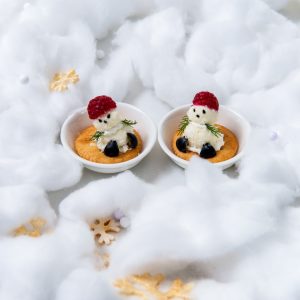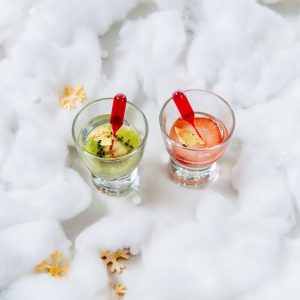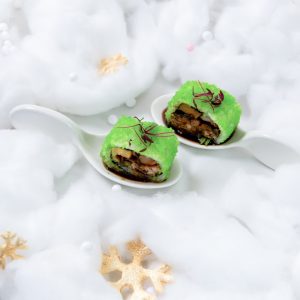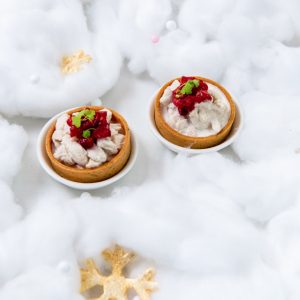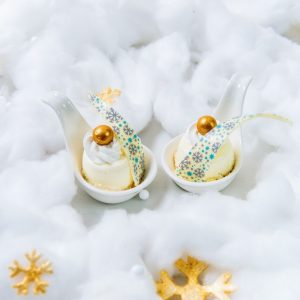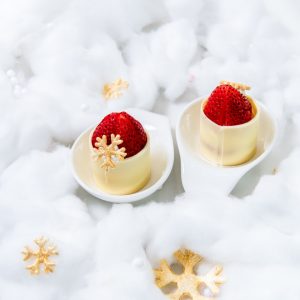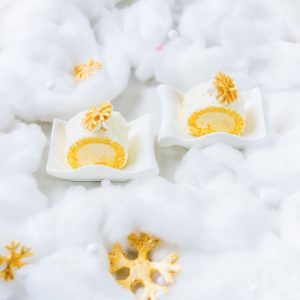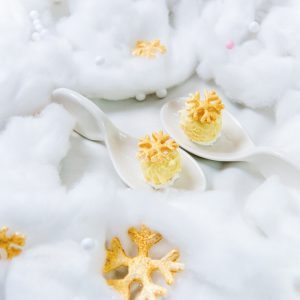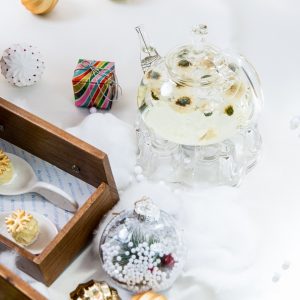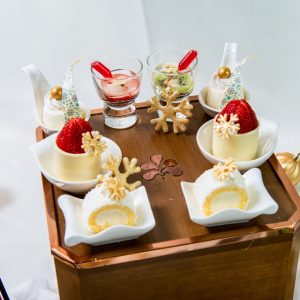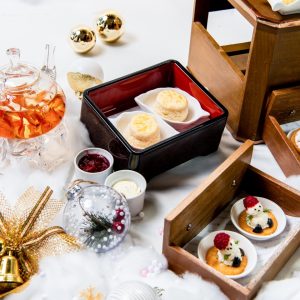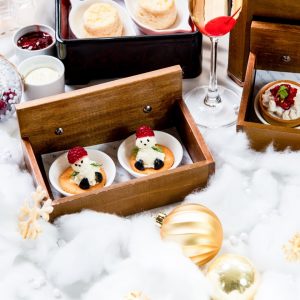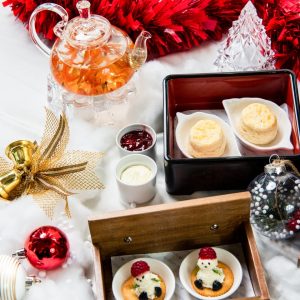 Chinese New Year Lunch Buffet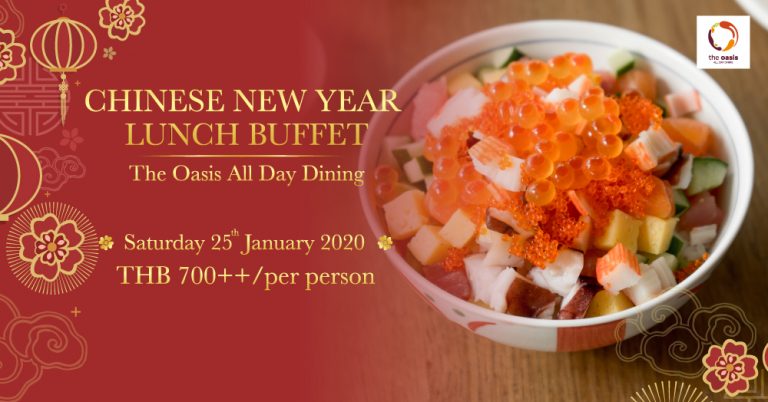 Chinese New Year Lunch Buffet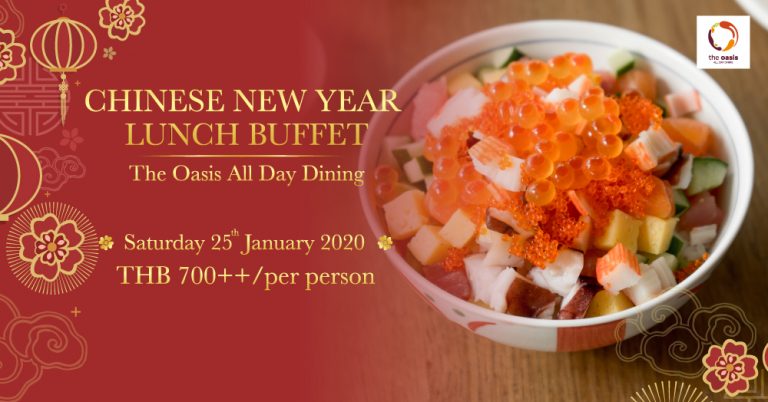 "Celebrate Chinese New Year with Festival feast"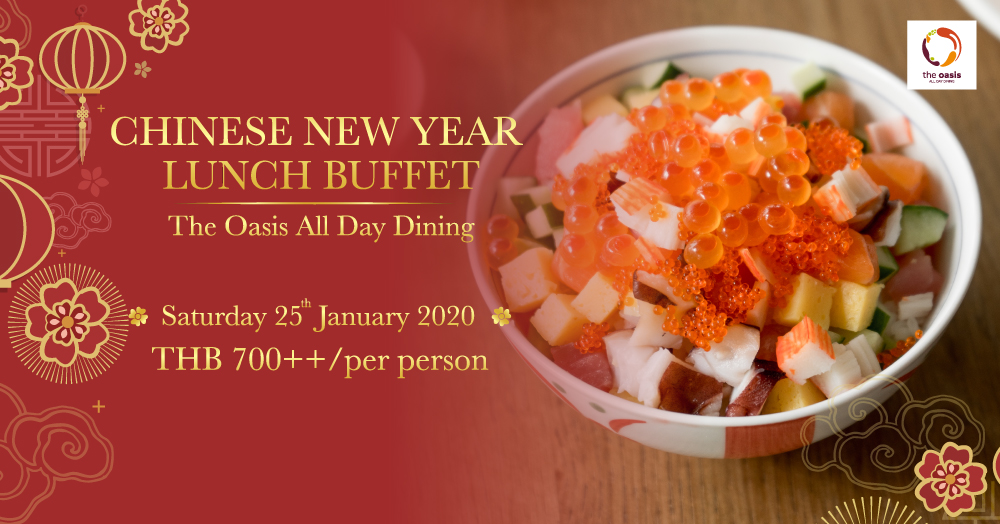 Make it a memorable Chinese New Year celebration with friends or family over an indulgent festive buffet at The Oasis.
Indulge in classic Chinese New Year menus served from vibrant live stations such as:
• Roasted Whole duck rubbed with Chinese spices accompanied with noodles and hoisin sauce
• Braised Pork Ribs with Shitake Mushroom
• Salted Fried Whole Chicken
• Baked Seabass with ginger- black bean sauce.
Plus many more special menus in addition to The Oasis's usual inspired international culinary array.
Saturday 25 January 2020
Time: 12:00-14:30 hrs.
Price: THB 700++ per person (including drinking water, hot tea or hot coffee)
Location:  The Oasis- all day dining , 6th floor , Hotel Nikko Bangkok
*Not applicable with One Harmony member discount or other promotion.
For more information or reservation, call 02-080-2111,
email asst.admin.fb@nikkobangkok.com
Highlight of the month - The Oasis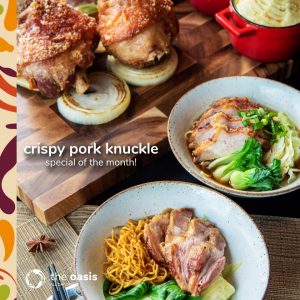 Highlight of the month - The Oasis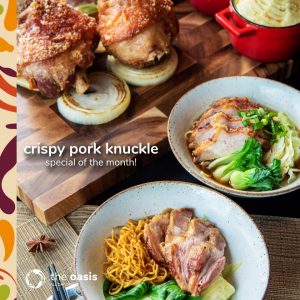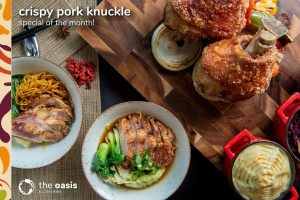 Indulge your passion for Crispy Pork Knuckle
Savor the succulence and crunch of classic Crispy Pork Knuckle for lunch in both European and Chinese styles, throughout this January and February.
From the carving station enjoy Crispy Pork Knuckle with Sauerkraut.
And from the noodle station pick up a bowl of Egg Noodle with Crispy Pork Knuckle.
Plus The Oasis's usual passionately prepared international buffet array featuring prime sushi, Kaisendon, seafood on ice with oysters and New Zealand mussels highlights.
All for the usual price of only  THB700++
Location:  The Oasis-all day dining, 6th floor
Time: 12:00-14:30 hrs (Mon-Sat)
For reservation : info@nikkobangkok.com, +662 080 2111
White Malt Latte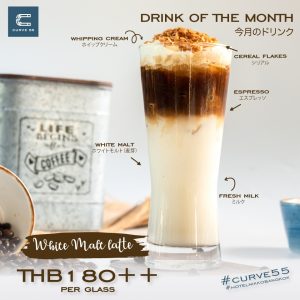 White Malt Latte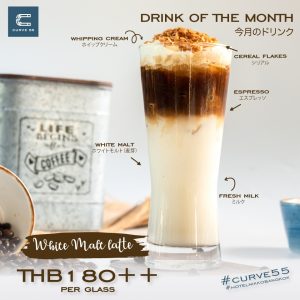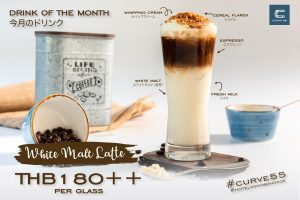 Drink of January 2020
"White Malt Latte"
Location: Curve 55 – Lobby Lounge
Time: 07:00-23:30 hrs.
Price: THB 180++ per glass
For reservation : info@nikkobangkok.com, +662 080 2111