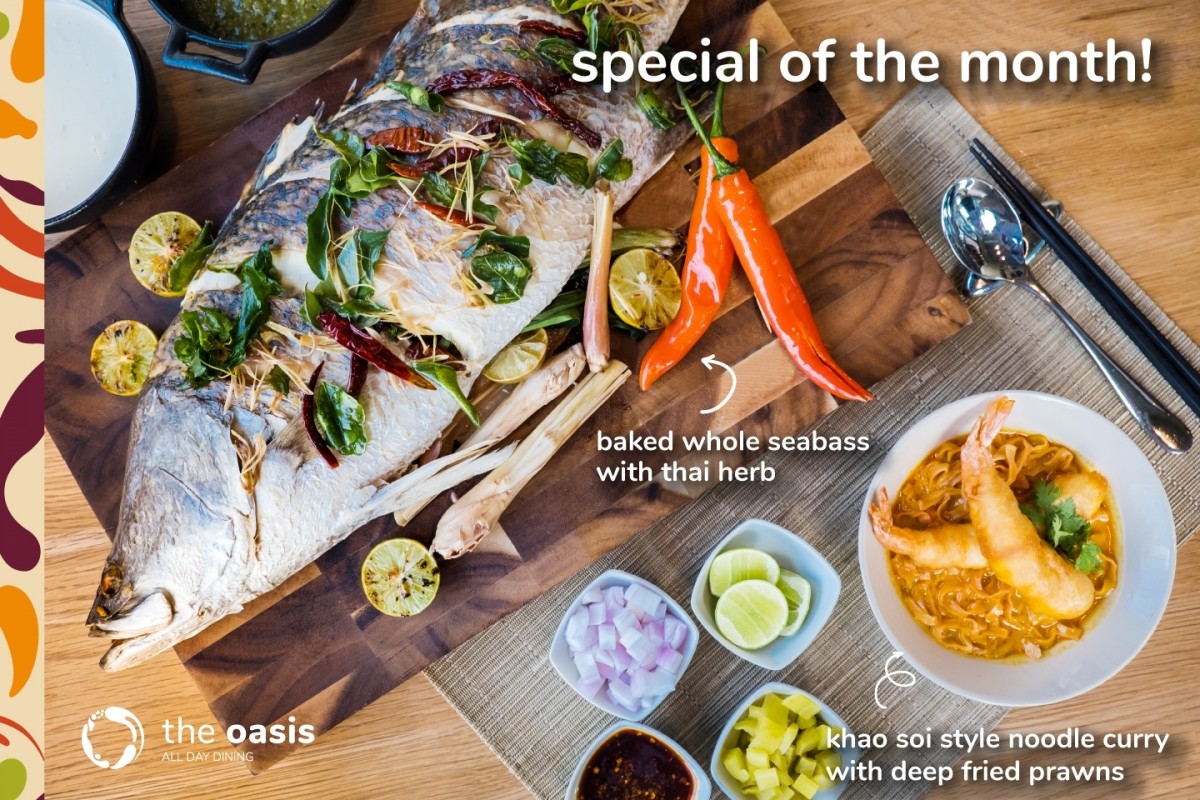 BAKED SEABASS + KHAO SOI LUNCHTIME TREATS
Ever innovating flavors for you, The Oasis highlights two special dishes for lunchtimes during March that you're bound to love.
Seabass fans will relish the ocean-fresh flavor and subtle aroma of Baked Whole Seabass infused with Thai herbs.
And those sensitive to the season will delight in traditional Thai hot-season Khao Soi-style noodle curry with deep-fried prawn.
Served every day for lunch except the 1st Sunday of the month.
Throughout March and April.
From 12.00 – 14.30 hours.
All for the usual buffet price of THB 800+/person, including soft drink, drinking water, black coffee and tea.
10% discount by One Harmony Card only!